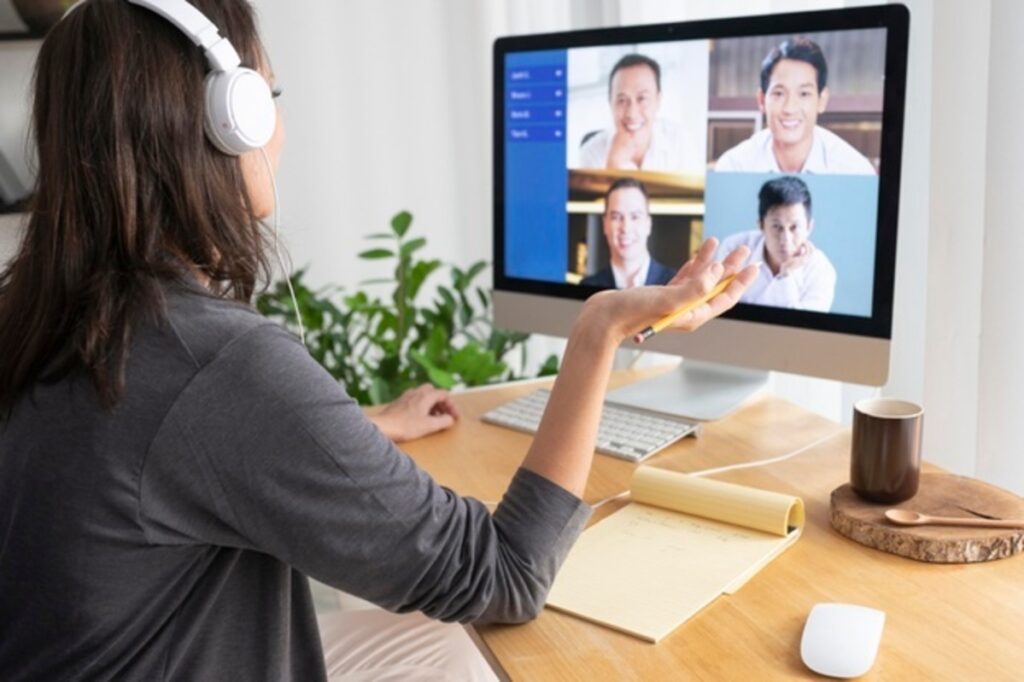 How to stay productive while working from home
It's now been more than six months that around 14 percent of Quebec workers have been working from home.
Many people are hoping that the situation is temporary and will return to normal soon, but with the second wave of COVID-19 underway in Quebec and around the world, we have to face facts: this pandemic is a long-term situation, and may lead to some companies choosing to adopt a permanent work-from-home policy and closing their physical offices.
During these challenging and uncertain times, here are five ways you can stay productive.
Be disciplined
To maximize your productivity, organize your day according to a schedule and stick to it.
The first element of being disciplined is being punctual. Start your workday at the same hour every day and arrive to your virtual meetings on time, just as you would if you were in the office.
Did you know that the average person may check their phone nearly 100 times per day?[1] To help keep yourself focused, put your personal electronic devices aside and turn off your notifications for the day, to avoid checking messages or social media constantly.
In general, do your best to keep yourself away from distractions that could interfere with your concentration, and by extension your productivity, at work.
Optimize your working area
You may not have invested in a new desk or an ergonomic chair yet, but now is a good time to optimize your work environment, in case your employer decides to extend or make permanent the remote work policy.
The Jobboom team recently published advice on how to set up an ergonomic work station at home. Read it here to find out if there are other improvements you can make to your home office setup!
Stay positive
This is the challenge that we all currently face, whether we're working at home or not: staying positive during this uncertain time.
To help do this, it's important to break the solitude that is inherent to remote work, especially if you live alone. Don't hesitate to call your colleagues for a quick video chat: nothing will help you feel more connected to others than seeing and talking to them, even in a virtual setting. Use your company chat application as a replacement for coffee-machine discussions. Why not make remote work as personable and engaging as possible?
Playing sports is another great way to boost morale.
Keeping up good habits
Some of us have succumbed to less-than-ideal habits during our prolonged confinement: lack of exercise, eating too much junk food, or spending too much time in front of screens. These habits can not only negatively impact your physical and mental health, but your productivity as well.
It's essential to develop good habits to maintain your health and keep your morale high, which in turn will help you stay productive. Below are a few tips.
Make sure to take your breaks and try to stay away from screens when you do. Ideally, you will take a regular lunch break, as well as short breaks every two hours to get up from your workstation and move around.
Before or after your workday, get some exercise: take a walk, do an exercise routine, dance or choose another physical activity.
Get a good night's sleep by ensuring you go to bed around the same time every night and try to avoid screens in the hour before you go to bed.
Ultimately, staying productive while working involves many of the same steps whether working from home or at the office. But it goes without saying that working from home takes a little more discipline.
Source Jobboom